LAWRENCE, Kan. (AP)   Andrew Wiggins scored a career-high 29 points, including six straight late in the game, to lead #6 Kansas to a 92-81 victory over #16 Iowa State on Wednesday night and help push the Jayhawks' winning streak to seven straight games.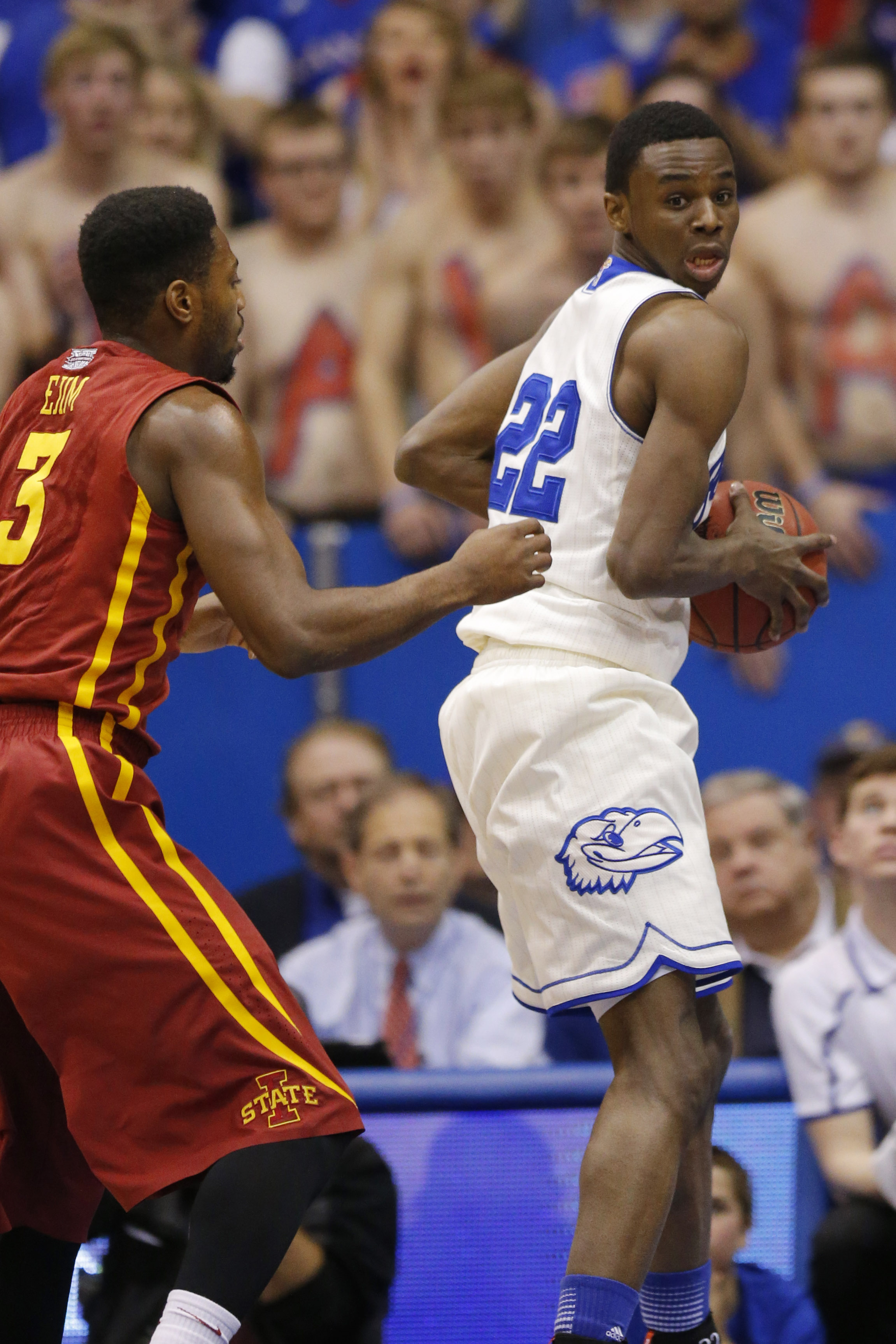 Wiggins, the nation's top ranked recruit, sealed up the win with an emphatic dunk that gave Kansas an 81-72 lead with just under 3 minutes remaining in the game.
Perry Ellis added 20 points for the Jayhawks (16-4, 7-0 Big 12), which has won five straight over the Cyclones (15-4, 3-4).
Georges Niang led Iowa State with 24 points and DeAndre Kane added 22.