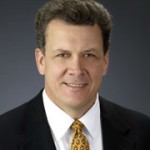 A prominent Manhattan orthopedic physician has died.
KMAN news has confirmed the death of Dr. Daniel Hinkin, who was on the staff of Orthopaedic and Sports Medicine Center.
For 12 years, Hinkin worked as an orthopedic surgeon for the United States Air Force, before joining OSMC in 1997. Hinkin also served as a team physician for Kansas State University varsity sports.
Hinkin was a member of several organizations which included the American Orthopaedic Society of Sports Medicine, Society of Military Orthopaedic Surgeons, Mid-America Orthopaedic Association, Kansas Medical Society and the Riley County Medical Society.
The Yorgenson Meloan Londeen Funeral home is in charge of arrangements.
Meanwhile, Riley County Police released information indicating at approximately 8:45 am on August 5th the Riley County Police Department responded to a welfare check in the northwest portion of Manhattan after Doctor Daniel Hinkin was reported by his office as being overdue for an appointment.
Officers responded to his residence and upon making entry found him to be deceased. The initial investigation into his death did not result in anything appearing to be suspicious. The next of kin has been notified and there will not be an autopsy scheduled.