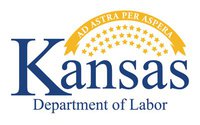 The Manhattan area continues to have an extremely low unemployment rate, with the October numbers indicating 2.3 percent for the Manhattan metro area including Pottawatomie and Riley Counties. That's down from last year's October numbers of 3.2
Even the Manhattan-Junction City combined statistical area shows 2.6 percent, well below 2016 numbers of 3.7.
The numbers released Friday by the Kansas Department of Labor also indicate relatively low numbers of 2.3 for both Riley and Pottawatomie Counties, three percent for Clay County, and even Geary county, which tends to be higher, has a 4.2 percent rate this October.
The Manhattan metro area with Riley and Pottawatomie Counties has the lowest rate of all Kansas metropolitan areas listed in the report, and is well below the state seasonally adjusted rate of 3.6.