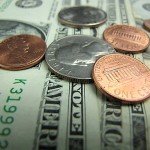 A lucky Manhattan resident has claimed the Super Kansas Cash jackpot from Monday night's drawing.
According to a press release sent by Customer Liaison with the Kansas Lottery, Karie Lowe, the winner, who asked to remain anonymous, matched all numbers on a Quick Pick ticket to win a jackpot worth $563,881. The winning Super Kansas Cash numbers were 19-22-26-29-32 Cash Ball 14. The winner will pay state taxes of $28,194.05 and federal taxes of $140,970.25 on the prize. After total initial taxes of $169,164.30 are withheld, the winner will receive $394,716.70.
The jackpot-winning ticket was sold at Blackstone Tavern, located at 1344 Westloop Place in Manhattan. The store is eligible to receive a $1,000 selling bonus for selling the winning Super Kansas Cash jackpot ticket.