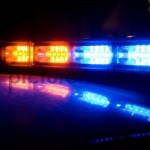 After a Manhattan man was arrested on a warrant, he reported numerous items had been taken from his residence as well.
Scott Pittenger (26) was arrested around 1:45 p.m. Tuesday for a warrant for motion to provoke probation. This warrant stems from two different charges-driving while suspended and no proof of insurance. His bond was set at $1,000.
It is unknown whether Pittenger reported a residential theft while he was in jail, or after he bonded and returned home, but he did report numerous items were missing from his residence.
An electric hand drill, chainsaw and Beachwood bass guitar were all taken from his home for a total loss of $23,290.
These crimes are not connected in any way, and the burglary investigation is ongoing.
——–
St. George man is the victim of a theft after his trailer was taken from a Manhattan address.
Todd Gilmore (45) reported his car trailer was taken from the 1800 block of Tuttle Creek Boulevard. Gilmore believes it was taken sometime between 8:00 a.m. on the 13th of this month-and 1:30 p.m. Tuesday.
The Target brand trailer is red in color and is worth $1,500.
There are no suspects at this time and the investigation is ongoing.