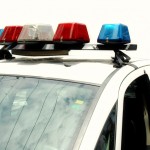 Four charges result in a significant bond for a Manhattan man.
On December 9th, a man entered an apartment on the 1400 block of College Avenue. The apartment was occupied by the victim at the time.
Around 3:30 p.m. Tuesday afternoon, a suspect was finally arrested in connection with the crime. Nicholas Lillich (23) was arrested for probable cause of: aggravated burglary, stalking, criminal damage to property, and intimidation of a witness/victim.
Police say a window was damaged during the incident and Lillich's bond was set at $5,000.
——————–
A Wamego man had a significant amount of cash drained from his account after his credit card was stolen and used fraudulently .
James Neel (62) reported to Riley County Police, that his credit card was stolen, and was being used at numerous places around Manhattan. From April 8th-16th, the card was used over 15 times, mostly ATMs.
The total loss is $2,485 and the suspect is unknown at this time.
———————
A 15 year old female filed a report, with Riley County Police around 2:15 p.m. on April 6th, of sexual assault.
The female reported that she has been sexually assaulted by a family member, from Riley County, for the last several years.
This investigation is currently ongoing.