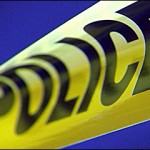 A Manhattan doctor has been charged with operating a pill mill for pain killers and antidepressants after Fort Riley officials raised concerns about soldiers who overdosed.
The U.S. attorney's office alleged in a criminal complaint Tuesday that Michael P. Schuster (53) conspired to illegally distribute controlled substances.
The affidavit says the investigation began last year when police received reports that Schuster was issuing high-dosage prescriptions based on limited physical examinations, leading to several overdoses. Medical staff at Fort Riley also reported that Schuster had treated active duty soldiers and family members who died from overdoses. More than 500 prescriptions were written while Schuster was out of the office.
Manhattan Regional Airport Director, Peter VanKuren confirmed that Schuster was arrested at the airport at 55-hundred Fort Riley Boulevard Tuesday afternoon around 12:30.  He was then taken to Topeka and placed in federal custody later that night.
His first court appearance will be Wednesday afternoon at 1:30.
————-
Two suspects were involved in a prostitution case in the early hours of Wednesday morning.
Riley County Police report that sometime between midnight and 2:00 a.m., an incident of prostitution took place on the 25 hundred block of Farm Bureau Road.
Justin Williams (23), who is homeless, reported that he hired a prostitute for $400.  After the act took place, he didn't have the money to pay her and was scared she would retaliate.  This resulted in his decision to contact police.
He found the prostitute, who is identified as  Sharon Polk of Topeka (19), on backpage.com.
No action has been taken at this time and the investigation is ongoing.
————-
A Manhattan woman was in for a surprise when stepping out to get her mail.
Riley County Police received a call from a 25 year old female around 3:45 Tuesday afternoon.  The female reported she stepped out of her home, on the 2500 block of Farm Bureau Road, to check her mailbox when she saw a male walking in the area with his privates exposed.
No arrests have been made at this time.