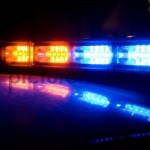 One roommate altercation landed two individuals in jail, one of which had significant injuries.
Matthew Alonzo and John Garcia, both 25 years of age, got into a physical altercation during the early morning hours Wednesday morning. The fight occurred on the 100 block of North 11th street, where they both live. Alonzo battered Garcia with his fists, causing significant facial wounds.  Garcia tried to retaliate by grabbing a kitchen knife and threatening him with it.
Alonzo was arrested around 3:15 a.m. and charged with aggravated battery.  His bond was set at $10,000.
Garcia was arrested around 5:00 a.m. after being treated at Mercy Regional Health Center.  He was charged with aggravated assault, and is currently being held on a $5,000 bond.
—————–
A few large ticket items were reported stolen from a Manhattan residence Tuesday morning.
Christine Kravitcz (52) reported to Riley County police that sometime between 10:30 a.m. and 11:30 a.m., items were taken from her residence on the 4300 block of South Dam Road.
Items taken include-a rifle, a desktop computer and currency.
The total loss in this burglary is around $1,700 and there are no suspects at this time.
—————–
A laundry list of items were taken from a Junction City man, after hiring people to help him move.
Phillip Cervantes (34) told Riley County Police, sometime between 3 and 4 p.m. on March 18th, items were taken from him.  He reported the theft on Tuesday.
Cervantes told the police the theft occurred in the 300 block of Riley Avenue in Ogden.  Items taken include-various household items, military items, clothes, boots, and back packs.
There are no suspects in this case at this time, but Cervantes advised police to look into the movers who helped him.
—————–
Kansas Highway Patrol made an arrest, and after running the woman's background, found she failed to appear in court.
Michelle Powers (23), of Wamego, was arrested while driving on K-18 around 5:15 Tuesday evening.
The arrest stemmed from a fail to appear, with an original charge of forgery.
Her bond was set at $5,000 and she is currently confined.