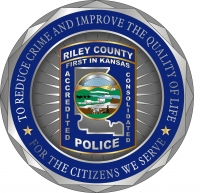 Helping out another county, the Riley County Police arrested a Kansas City man on a warrant.
Stefan Davis (21) was arrested for a warrant out of Miami County listing aggravated battery as the original offense.
Davis was arrested on Thursday and is currently confined at the Riley County Jail on a "no bond" warrant.