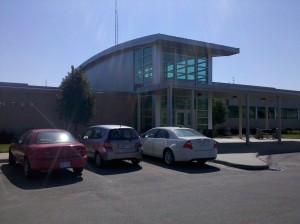 An altercation Thursday lands one man in the Riley County jail.
Keith Jenkins, 23, of Manhattan, was arrested for aggravated battery after a verbal argument turned physical.
Jenkins was in an argument with Bobby Lewis, 25, when he took a large stereo boom box and struck Lewis in the head causing him to go unconscious.
While trying to stop the altercation, a third person, 22 year old Jonathan Vincello was also injured when Jenkins bit his arm.
Lewis was transported by EMS, but was later released.  Vincello's injuries were not major and he was not transported.
Jenkins is being held on a $5,000 bond.
—
A Junction City resident spend a bit of time in the Riley County Jail.
Naim Alamin , 34, of Junction City was arrested for probation violation on the original charge of batter.
Alamin was being held on a $15,000 bond.
—
Two warrants lead a Topeka man to the Riley County Jail on Wednesday.
Ryan Holle, 35, was arrested on a warrant for probation violation stemming from an original charge of aggravated batter and another warrant stemming from another battery case back in June.
Holle was being held on a $12,000 bond.
—
The theft of a bike was reported to the Riley County Police Department.
Sometime between July 2nd and 3rd, Derek O'Brien, 25, reported his bike, which was chained to a bike rack, was taken by an unknown suspect in the 900 block of Moro.
The bike is described as an orange,10 speed,mountain bike.
There are no suspects at this time, but police are still investigating.
Total loss is estimated at about $1,000.