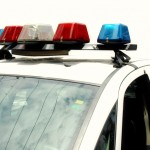 Riley County Police responded to a theft on Monday.
Blake Morgan (20), of Manhattan, reported that items had been taken from his resident, on the 100 block of north 17th street, sometime during the overnight hours of Sunday.
Items missing include a Mac laptop and computer accessories. The total loss is over $2,000 and no arrests have been made at this time.
—————
A Manhattan woman was arrested Monday for violating her probation on two Geary County warrants.
Jennifer Burton (27) was arrested around 12:30 that afternoon, and her bond was set at $11,000.