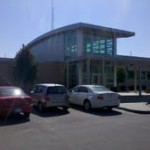 An Odgen man was arrested and placed behind bars for two Riley County warrants.
Around noon on Monday, the Riley County Police Department arrested Steven Meredith (27). The first warrant was a motion to revoke probation warrant, that stemmed from an arson charge. The second was for a fleeing or attempting to elude a police officer charge that occurred in August.
Meredith's bond was set at $21,000.