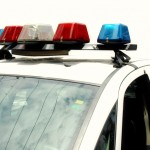 One felony and two misdemeanor charges landed an Abilene man in Riley County Jail.
Eric Drummond (33) was arrested around 11 p.m. Friday evening for three drug charges-sale or distribution of hallucinogen, unlawful possession of hallucinogen, and use or possession of paraphernalia .
Drummond's bond was set at $5,000.
———-
A Wichita resident was arrested in Manhattan Friday evening for failure to appear.
Jamilah Smith (36) was arrested around 8:30 p.m. for failing to appear on a misdemeanor charge.
Smith's bond was set at $5,000