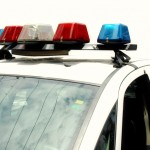 Riley County Police have received reports of a scam that may be going on in the area.
Police reported Tuesday that they have heard reports of people posing as Westar Energy employees, over the phone, and have contacted several residents in the area.  The posers tell their victims they owe money to the company.  The unknown persons then ask for financial information in order to receive payment.
Officers want to remind the public that it is okay to ask questions and verify the information you are given in order to reduce your risk of becoming a victim.
If you happen to receive a call like this, contact your energy provider to verify your account status.  If you feel that you have become a victim of a scam or fraud contact, please notify the Riley County Police Department at 785-537-2112.