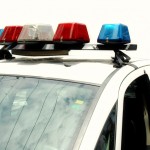 After displaying a knife at a local business, a Manhattan man was arrested for aggravated assault.
Just before midnight Monday, John Clark (40) was arrested in the 700 block of North 12th street.  Clark reportedly inappropriately presented a knife to an employee of an Aggieville business.
The victim in this case is Braden Pineau (31), of Manhattan.
Clark's bond was set at $5,000.  There were no injuries sustained during this incident.
——————–
An out of state resident was arrested by Riley County Police Monday afternoon.
Orion Grove (25), of Oak Park, Illinois, was arrested at the Riley County Police department around 2:30 p.m. on a warrant for aggravated battery.  This warrant stems from an incident that occurred in May.
Grove's bond was set at $10,000.
———————
A Manhattan woman was arrested Tuesday during the early morning hours, for two Riley County warrants.
Annette Garcia (34) was arrested in the 600 block of Highland Ridge Drive, around 2:15 a.m., for two motion to revoke probation warrants.
Her bond was set at $5,000.
———————-
A computer crime beginning on October 31st, was officially reported to Riley County Police Monday.
As KMAN previously reported, Manhattan Broadcasting Company became the victim of this crime when they received a computer virus from an unknown subject.  This virus was responsible for freezing files and asked that the company to send a payment in order to restore the documents.
Officers are investigating this crime and ask those with more information to contact the Riley County Police Department or the Manhattan Riley County Crime Stoppers.
Police would like to remind the public to be mindful of the links they choose to follow and the files they decide to download.