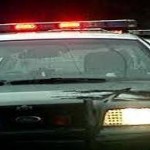 A Manhattan woman faces several drug-related charges, with her arrest Wednesday morning.
The Riley County Police Department indicates Elizabeth Parker (27) was taken into custody after a search warrant in the 1700 block of Rockhill Road. Parker was arrested with a bond of $30,000 set for conspiracy to distribute methamphetamine, possession of meth and drug paraphernalia, and aggravated child endangerment.
Parker was also arrested on a warrant from Riley County for an incident that occurred several months ago that involved the distribution of methamphetamine and conspiracy to distribute meth. This warrant had an attached bond of $10,000.
###
A Topeka woman was arrested by Riley County Police Wednesday afternoon on a failure to appear warrant.
Misty Maspero's (24) original offense was theft. Her bond was set at $10,000.