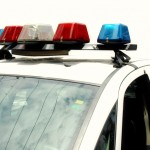 A Fort Riley man was arrested Wednesday night and charged with rape.
Terrance Smith (22) was arrested on a $25,000 bond for an incident that occurred in December of last year.
Due to the ongoing investigation into this case, no further information is available at this time.
——————-
A vehicle vs. pedestrian accident resulted in minor injuries for the pedestrian, but the vehicle got away.
Riley County Police and emergency crews responded to the 1300 block of Anderson Avenue around 8:30 Wednesday morning. Edwin Afful (29), of Manhattan, was struck by an unknown driver while crossing the road in a marked cross walk.
The unknown driver was driving a grey four-door passenger vehicle of some kind. The driver fled the scene, and police are asking anyone with information about the incident to call the Riley County Police Department or Manhattan Riley County Crime Stoppers.