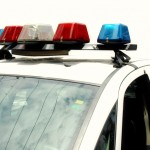 Riley County Police responded to a complaint of aggravated assault early Tuesday morning.
Around 3 a.m., police arrived at Auntie Maes in Aggieville, and arrested Kuter Isaac (21) of Manhattan.  This was a result of a police investigation into the matter which suggested that he had brandished a knife in a threatening manner toward an employee of the establishment.
This action caused reasonable fear of injury which prompted a police response.
No injuries were reported as a result of this incident.  Isaac's bond was set at $7,000.
———————–
A Wichita man was arrested Monday morning for failing to appear on a Riley County warrant.
Christopher Kneisel (30) was originally arrested for possession of marijuana, and the bond associated with it was $25,000.
————————
Two failure to appear charges resulted in the arrest of a Hutchinson man Monday afternoon.
Riley County Police made contact with Lucas Mobley (30) in regard to two local failure to appear warrants.  The original offenses in these charges were motion to revoke parole for the offense of driving while suspended, and use/possession with intent to use drug paraphernalia.
Mobley's bond has been set at $5,500.