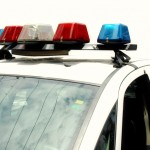 A Hutchinson man was arrested and put in Riley County Jail with a significant bond.
Lucas Mobley (30) was arrested by the Reno County Sheriff's Office for a Riley County warrant. This stems from a failure to appear on an original offense of felony drugs.
Mobley's bond was set at $50,000.
—————-
A Manhattan man was placed in Riley County Jail after violating his probation.
Eric Ortmann (33) was arrested while at the Riley County Police Department on Monday, at approximately 5 p.m.
This arrest was for probation violation on an original offense of driving under the influence. His bond was set at $5,000.