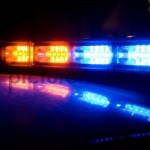 Riley County Police filed an aggravated battery report after an incident that took place in the 400 block of Laramie Street Wednesday.
Just after midnight, police responded to the scene, where they found Juan Altamirano-Castro (22) who had sustained injury to his face, jaw, and teeth.
Officers are currently investigating whether these injuries were a result of a physical altercation or accidental fall.