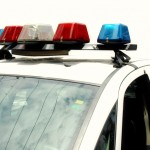 Three felonies and one misdemeanor landed a Manhattan woman in the Riley County Jail.
Amanda Bluthardt (34) was arrested around 11:15 a.m. Friday.  She was charged with conspiracy to commit a crime, sale or distribution of opiates or narcotics, possession of drug paraphernalia, and possession of opiates, opium or narcotics.
Her bond was set at $25,000.
————–
A Topeka man landed himself in Riley County Jail after being arrested late Friday afternoon.
Tyrell Hilliard (24) was arrested in the 300 block of North Broadway.  He received two misdemeanor drug charges, and two felony drug charges-including possession of paraphernalia to grow or distribute.
His bond was set at $9,000.
—————
A Manhattan man faces three felony charges, and is behind bars.
Phillip Youdath (22) was arrested around 10:30 Friday morning by Riley County Police.  He faces three vehicle burglary charges, and a $5,000 bond.
—————–
A Manhattan woman was arrested on Friday evening after illegally operating a vehicle.
Virginia Myers (36) was arrested by Riley County Police on the intersection of Tuttle Creek Boulevard and Bluemont Avenue, around 7:30 p.m. Friday.  Myers was charged with driving on a canceled or suspended license, and unlawful operation of a vehicle.
Her bond was set at $5,000.