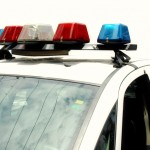 Several charges, including possession of drugs, landed a Manhattan man and a Topeka man in Riley County Jail on Tuesday afternoon.
Carlos Esposito-Tapia (25) was arrested in the 500 block of 5th street during a traffic enforcement project in the area.  He was arrested for driving while license was suspended, cancelled, or revokes, possession of OxyContin, possession of morphine, and possession of drug paraphernalia.  His bond was set at $5,500.
As a result of an investigation into this matter, police also arrested Eric Smith (29) later that evening, while in the 1200 block of North 12th street.  Smith was arrested for the same four charges that Esposito-Tapia faces, and his bond was also set at $5,500.
——————–
Police are currently investigating an incident involving indecent liberties with a child that took place last year.
Around 5 p.m. Tuesday, the Riley County Police Department initiated an investigation into aggravated indecent liberties with a child.  This crime occurred in the summer of 2013 and involved a 10 year old female victim with a male suspect in his 20's who is known to her.
This investigation into inappropriate touching is reported to have happened in the city limits of Manhattan.