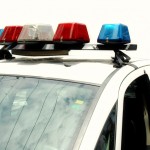 A Manhattan woman is behind bars after a felony level theft.
Noemarys Ortiz (18) was arrested in the 2100 block of Poyntz Avenue around 10:00 Friday afternoon.
Riley County Police arrested Ortiz for theft, and her bond was set at $20,000.
——————
Two Ogden women were arrested by Riley County Police on Friday afternoon for arson.
Tabitha Jorgenson (29) and Jenean Goulette (23) were arrested in the 900 block of South Walnut Street in Ogden around 1:00 that afternoon.
Both were charged with felony arson, and both face bonds of $5,000.