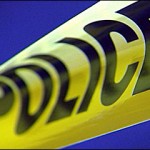 Riley County Police Department filed a report for unlawful voluntary sexual relations, as well as sexual exploitation of a child Monday afternoon.
This stemmed from an incident where two teenage juveniles under the age of 16 engaged in sexual relations which ultimately led to the release of inappropriate images. This incident occurred in the city limits of Manhattan during the month of February.
No arrests have been made at this time, and officers are still investigating.