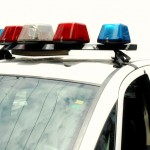 Riley County police arrested a Texas man after he violated his probation.
Michael Nagar (41), of Plainview, Texas, was arrested around 1 o'clock Tuesday afternoon.  The original offenses listed for this warrant were three counts of theft, and his bond was set at $6,000.
——————-
The Riley County Police Department, with the assistance of the FBI and the National White Collar Crime Center, have listed information regarding potential scams. Though the Manhattan and Riley County area has not been hit by this problem on a large scale, it is always a good idea to take precautions to prevent such crimes.
For more information, log onto rileycountypolice.org, hit the news feed tab, and scroll to find the title "Scams; How to Protect Yourself".
The article covers rental scams, foreign jail scams and home mortgage scams.