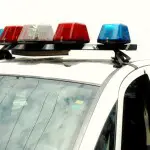 KMAN previously reported on a drug traffic case that led to two arrests Thursday.  One of those individuals arrested was arrested for a second time the next day.
Salena Wolf (29) of Manhattan, was arrested around 10:15 Friday morning after violating her probation.
Her bond was set at $5,000 and it is unknown at this time whether this violation is in connection with her drug charges from Thursday.
—————-
A Manhattan man was arrested around 8 a.m. Friday morning after driving with a suspended license.
Rolando Cantu (41) was pulled over near the corner of 5th Street and Pierre.  Riley County Police found that Cantu's license was suspended, and charged him with driving while suspended, and unlawful operation of a vehicle.
His bond was set at $6,000.
—————-
One felony charge and two misdemeanor charges sum up to a significant bond for a Manhattan man.
Lucas Mobley (29) was arrested in the 1900 block of Tuttle Creek Boulevard around 8 p.m. Friday.
Mobley was charges with possession of narcotics, driving while suspended and failure to appear.
His bond was set at $4,750 and he is currently confined.