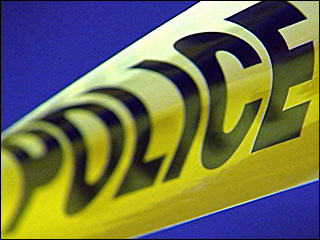 KMAN reported to you Tuesday just after noon, that two Manhattan schools were on lockdown, due to the brandishing of a firearm in the nearby area. It has since been corrected that the schools were on lockout instead of lockdown, and more details were released Wednesday morning about the incident.
Susan B. Anthony Middle School and Frank Bergman Elementary decided to go on lockout after Riley County police reported they were looking for a suspect who brandished a firearm. Lockout and lockdown are slightly different: lockout is when the suspect is on the outside of the school, lockdown is when the suspect is on the inside.
On the 2500 block of Candlecrest, in the parking lot of Brittany Ridge duplexes, a 35 year old female victim got into a verbal altercation with Jamie Hays (21). Hays resides at Candlecrest and was charged with domestic battery and intimidation of a victim, making her bond $2,000.
Once the altercation became physical, Raymond Keeton stepped in and produced a pellet gun. Keeton was the person officers were attempting to locate during the lockout, because he (21) produced the gun as a firearm and it was not known at the time that it was a pellet gun.
Keeton was tracked down on Meadowwood Circle, where he was on foot near Susan B. Anthony, and charged with aggravated assault. His bond was set at $10,000 and he is currently confined.
Public Information Officer, Matt Droge stated the altercation stemmed from an argument about a report of criminal damage to property that happened prior.
———-
Although a sex offense occurred in Florida, Riley County police received the report, due to the fact the individuals reside within the county.
It was reported around 2 o'clock Tuesday afternoon, that a four year old boy was sexually abused by means of inappropriate touching sometime between April of last year and March of this year.
It is unknown whether the young boy is from Riley County, but the call came out of Ogden.
This case is still being investigated, but the suspect is said to be known to the victim.
———-
A Manhattan woman made a quick call to Riley County police after witnessing a disturbing site.
A 22 year old female reported to police that sometime around 3:30 Tuesday afternoon, a man was sitting on a bench outside the Manhattan Public Library, at 629 Poyntz. She stated that the man was inappropriately touching himself.
The man was identified as Josiah Darby (27) of Junction City.
The lewd and lascivious incident did not result in an arrest, but Darby was issued a court date.