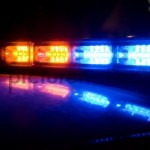 After a Pratt man made a ruckus and allegedly battered a law enforcement officer, he received a high bond.
Around 7:30 on Saturday morning, 23 year old Antonio Neal was arrested on the 18 hundred block of Laramie.  Neal was charged with battery of a law enforcement officer and disorderly conduct.
His bond was set at $6,000.
———————
A Manhattan man received a probation violation charge this weekend, and received an additional charge after attempting to resist authority.
29 year old Thomas Pacelli was arrested on the 800 block of Colorado street around 4:30 Saturday evening.  Police charged Pacelli with probation violation and obstruction of the legal process.
Both charges summed up to a $6,000 bond and he is currently confined.
———————-
Only two weeks after his birthday, a Manhattan man is charged with aggravated sexual battery.
Around 8:30 Saturday evening, 58 year old Ralph Walters was charged with a felony level aggravated sexual battery charge.
His bond was set at $5,000 and he is currently confined.