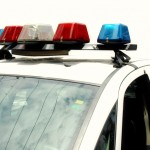 Additional details were released Wednesday morning regarding the incident at Ogden.
As previously reported, police responded to an emergent 911 call to a residence in Ogden around 1:30 Tuesday afternoon. It was reported that a female victim in her late 20s had become the victim of criminal sodomy after a male suspect in his 30s, who is known to the victim, attacked her. There were no injuries reported and officers are continuing to investigate the matter further.
This incident appears to be an isolated incident and as a result should not pose an increased threat to the surrounding community.
—————
As KMAN first reported Tuesday afternoon, a vehicle collision caused delays in the area of the 1600 block of Tuttle Creek Boulevard Tuesday at about 3:45 p.m.
The collision involved a 1994 Ford F700 Tow Truck, driving by David Allen (52) of Wamego, a Ford Expedition SUV driven by Gregore McCarty (61) of Ashland, and a 2007 Pontiac Grand Prix driven by Gannon Mayer (22) of Manhattan.
The initial reports led officers to believe a potential factor in the accident was a Nissan Sentra that may have cut off Allen, who then collided with the other vehicles involved.  No citations have been issued at this time.
If you have any information about the Nissan Sentra, which is believed to have been black in color, please contact the Riley County Police Department at 785-537-2112.
—————-
Riley County Police arrested a Manhattan man for two warrants.
Zachary Evans (22) was arrested around 11:30 a.m. on Tuesday for a couple of warrants that listed motion to revoke probation as the offenses.  The original charges were listed as aggravated burglary, two counts of battery, domestic battery, and battery of a law enforcement officer.
Evans was arrested while at the police department, and his bond was set at $6,000.
—————-
A Wichita man was arrested by Riley County Police Tuesday afternoon for a failure to appear warrant.
Kent Misak (57) was arrested around 1:45 p.m.  The failure to appear warrant listed the original offense as a theft of property charge.
His bond was set at $6,000.