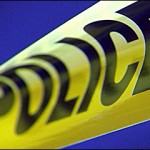 Several items are missing after a burglary early this morning.
Riley County police report that sometime before 3:00 AM, several electronic items were removed from the home of Tyler Jameson (20, Nicholas Burrows (23), Keionna Adair (19) and Jesse Hill (20) located near the 1400 block of Chase Place in Manhattan. The suspect, who is known to the victims and entered the home while it was occupied, took two laptops, a big screen television, and a Playstation 3 video game console.
Total estimated loss in this case is $2,000 and police are investigating.