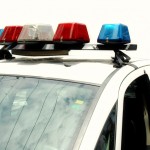 Details have emerged regarding a vehicle burglary KMAN previously reported on.
Bobby Pearson(30) of Ogden, was arrested around 9:45 Monday evening for vehicle burglary.
Riley County Police Public Information Officer, Mat Droge indicated Wednesday a witness reported the incident after observing Pearson attempting to burglarize a vehicle.
When officers made contact with Pearson, they also reportedly came across drugs.
Two vehicle burglary charges, and one possession of cocaine charge, added up to a $15,000 bond, and Pearson is still currently confined.
————
A Missouri man is behind bars for failing to appear.
With a Riley County warrant, stemming from an aggravated assault charge, Joshua Mitchell(29) of Carterville, Missouri is currently confined in Riley County Jail.
His bond was set at $20,000.