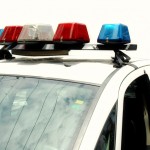 A Manhattan was arrested on four felony charges, and one misdemeanor Friday morning.
Around 8 a.m. that day, Brandon Crubel (27) was arrested in the 6000 block of Tuttle Terrace.  Crubel was charged with identity theft, computer crime, burglary, theft and criminal use of a financial card.
His bond was set at $20,000.
———————-
Two failure to appear charges landed an Osage City man in Riley County Jail.
Marcus Bates (26) was arrested by Riley County Police, while he was at the Alvan D. Johnson Law Enforcement Center.
Bates's bond was set at $16,000.