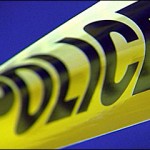 An Ogden man was arrested around 5:30 p.m. on Monday for violating his probation.
Thomas Pacelli (30) was arrested in the 500 block of 13th street in Ogden.
Pacelli was arrested on two warrants for probation violations, one with a bond of $10,000 and one is a "no bond" warrant.
———————
Riley County Police arrested a Manhattan man after finding him with marijuana.
Tyrell Scott (21) was arrested around 9:15 Monday evening, in the intersection of 4th street and Fort Riley Boulevard.
Scott was arrested for felony possession of marijuana and his bond was set at $6,000.
———————-
Riley County Police are currently investigating a report of rape, that occurred in the city limits of Manhattan.
The incident involved a 48 year old female, and a 63 year old male who is known to her.  Police were made of aware of this around 3 o'clock Monday afternoon.
———————–
This Saturday the Riley County Police Department will conduct a sobriety checkpoint in the Manhattan area.  The checkpoint is scheduled to run through the early hours of Sunday.
The purpose of the checkpoint is to detect and deter impaired drivers. Those motorists suspected of impairment will be given on-site field sobriety tests.  Confirmed impaired drivers will be arrested and transported to the Riley County Jail.  Efforts will be made to not severely interrupt traffic flow, but several drivers will be stopped briefly as part of this checkpoint.