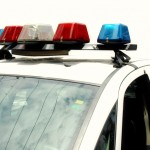 The Riley County Police Department has been made aware of a scam involving a fraudulent caller and voicemail account encouraging community members to pay a fine to avoid being arrested.
According to reports the caller states that he is "Lt. John Roberts of the Riley County Police Department's Warrants Division" and informs potential victims that they have either missed jury duty or are required to pay a fine of some kind. The caller stresses that failure to comply will result in an arrest.
The caller next asks the potential victim to electronically, or through gift card, pay the fines.
Community members should know that this scam has been reported several times in the Manhattan and Riley County area and currently investigators are working to stop this activity. Community members should also know that RCPD does not operate in this manner and additionally, RCPD does not employ anyone by the name of John Roberts.
RCPD suggests that you hang up and call the department at 537-2112 to report the suspicious call.
——————
A burglary is said to have taken place in the 700 block of Allison Avenue.  Riley County Police filed the report on Tuesday afternoon, but released the details Wednesday morning.
Angel Davis-Jones (40), of Manhattan, reported that several items of value were removed from her home by an unknown subject or subjects.  These items included two televisions, a laptop, a surround sound system and speakers.
The total estimated loss in this investigation is just over 26 hundred dollars.  Rent-A-Center was also listed as a victim in this case.
No arrests have been made at this time.
——————–
Officials with the Riley County Police Department have announced a testing phase that has brought new technology to Riley County. Several officers began Wednesday, with a trial phase of on-officer camera use. The department selected the TASER International brand AXON Flex On-Officer camera for field testing.
Beginning in mid-2013, the Riley County Police Department began researching on-officer cameras and settled on testing the TASER International brand AXON Flex eye-glass mounted camera in early 2014. This technology will be assigned to four officers currently in the Patrol Division. One camera will be assigned to a foot patrol officer in the Aggieville Business District and the other three will be assigned to each of the department's patrol shifts.
The field trial is expected to last approximately two months, after which the agency will review the results and determine the next course of action.