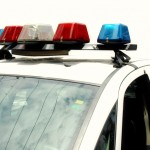 Two failure to appear charges landed a Manhattan man in Riley County Jail.
George Quick (24) was arrested around 7 p.m. on Friday.
His bond was set at $12,000.
——————-
A Manhattan man was arrested after a theft on Friday evening.
Daniel  Holbrook (46) was arrested by Riley County Police  in the 5900 block of Corporate Drive.
He was charged with felony level aggravated burglary, and a misdemeanor theft charge.  His bond was set at $5,000.