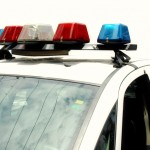 Riley County Police arrested a Manhattan man and found marijuana in his possession.
Montell Branch (19) was arrested near the intersection of 4th street and Fort Riley Boulevard on Monday at around 5 p.m.
Police made contact with Branch after confirming that he had an active warrant.  Upon his arrest, officers found marijuana as well.
He was ultimately arrested for his probation violation warrant and possession of marijuana with the intent to distribute.
His bond was set at $7,500.