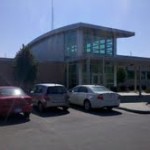 A Clay Center man faces a large bond after being arrested on a warrant.
Around 3 o'clock Tuesday afternoon, Lucas Mallam (19) was arrested while at the Riley County Police Department for a warrant out of Clay County.  The original offenses for this warrant include distribution of a controlled substance and possession of methamphetamine.
His bond was set at $10,000.