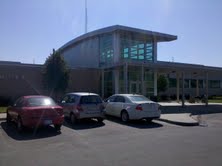 Several items are missing after a case of vehicular burglary earlier in the week.
Riley County police told reporters on Wednesday that sometime between 10:30 Monday night and 7:30 Tuesday morning, an unknown suspect entered the vehicle belonging to Ricky Line (33), parked near the 600 block of Laramie and removed several items belonging to Line's employer .
Taken were a laptop, a wireless modem, and a computer case.
Total loss in this case is $2,300 and police are investigating.