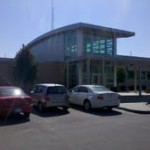 A Riley County man faced a hefty bond Monday.
Deairio Starks, 25, of the 1200 block of Bluemont, had a warrant out of Geary County for a probation violation. Starks' bond was set at $10,000.
Starks is no longer confined.
####
A theft was reported to the Riley County Police Department between Sunday night and Monday morning.
Lavagust Fox, 26, of the 800 block of Colorado, reported that an unknown suspect entered his unlocked vehicle and unlawfully took possession of several items worth about $1,000.
The stolen items consisted of 72 model game pieces for a table top game.
The case is still under investigation.