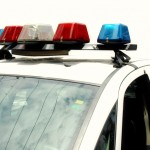 This weekend was less than picture perfect for one Manhattan resident.
Phallon Nelson (34) of the the 700 block of Highland Ridge Drive reported to Riley County police that sometime between 6:00 Thursday night and noon Friday, an unknown suspect entered his vehicle parked in front of his residence and removed 2 Nikon cameras and assorted camera equipment.
Total loss in this case is $6,500 and police are investigating.
####
An unfortunate chain of events leads to a bicycle being taken twice.
It all started Wednesday when Adrian Montes (25) of the 800 block of Bertrand had his ten speed bicycle taken without permission by someone known to him. This first person then rode the bike to the Manhattan Town Center mall to run some errands. When he returned, he found that the bike had been stolen from him by an known suspect. The bike's current whereabouts are currently unknown , and police are investigating
The first suspect is also being investigated by police for criminal deprivation of property.
Total loss is estimated to be $2,000.
####
A local women gets a less than pleasant surprise while moving.
Riley County police told reporters Monday that Betsy Fox (39) was in the process of moving out of her residence located on the 700 block of Allen Rd. When she discovered several items had been taken.
The unknown suspect gained entry by damaging a door and removed several music CDs, computer hardware, and antique silverware.
Total loss in this case, including damage to the door is $3,000, and police are investigating.