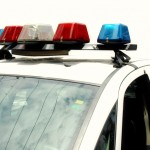 Riley County police are still searching for a suspect who took several thousand dollars worth of jewelery on June 23.
Jennifer Tindall, 35, reported the theft of several pieces of jewelery after staying at the Hilton Garden Inn on the 400 block of 3rd Street.
Tindall claimed she left an engagement ring and other pieces of jewelery in a soap dish. After realizing she left the jewelery, Tindall called management but they were not able to locate the jewelery .
Thet total loss was $15,500.
There are no suspects at this time and the case is still under investigation.
####
A Junction City man is still confined at the Riley County jail for a previous offense.
Brandon Gibson, 20, of Junction City was arrested in March for possession of a controlled substance.
Bond was set at $10,000.
####
A vehicle theft was reported to the Riley County Police Department Friday night.
Irina Frew, 38, of the 400 block of Walters Drive reported that her 2001 Chevy pick-up was taken by an unknown suspect.
Total loss is $10,000.
The case is still under investigation.
####
Multiple warrants out of Reno County placed a man in jail early Friday morning.
Raymond Hunter, 32, of Hutchinson was arrested for battery against a law enforcement officer, obstruction of a legal process, possession of paraphernalia and possession of drugs.
Bond was set at $6,600.
Hunter is no longer confined.
####
Riley County police told reporters Monday about a theft that occurred at the Flint Hills Job Center.
A Dell laptop was stolen from the center's health occupation classroom sometime on June 26.
Estimated loss of the laptop is $1,400.
There are no suspects at this time.
####
A Riley County man was arrested and still confined  after failing to appear.
Robert Edleston, 34, of the 2000 block of Estella was arrested for failing to appear for an original charge for possession of hallucinogenic drugs
Bond is set at $5,000.