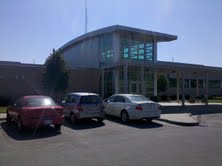 Riley County Police arrested two over the weekend in connection with warrants for failing to appear in court.
Denzel Leonard (20) of the 500 block of Manhattan Ave was arrested just before 2:30 Saturday afternoon on a warrant issued out of Riley County for failure to appear. Leonard was originally charged with two counts of failing to register as a violent offender.No bond was issued and he remains confined.
Sarah Teener (31) was taken into custody Friday afternoon at 12:30 on a failure to appear warrant out of Pottowatomie county. No original charge was listed, and she also remains confined with no bond issued.