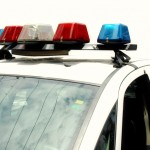 Two people were taken into custody by Riley County Police Monday on failure to appear warrants.
Richard Jackson (39) of Junction City, was arrested at 1:30 Monday afternoon on two failure to appear warrants issued out of Pottowattomie County. No original charge was provided.
Bail was set at $15,000, and Jackson is no longer confined.
###
In a separate incident, Michael Robinson (22) of Milwaukee was arrested at 1:40 Monday afternoon on a failure to appear warrant. The original charge was contempt of court.
There was no bond set, and Robinson remains confined at the Riley County jail.
####
A Manhattan resident is dealing with the loss of some lawn equipment.
Riley County police told reporters on Tuesday that sometime at the start of July, an unknown suspect entered the property of Raymond Bell (81) and removed without his permission several lawn care items including a tractor and a mower. Bell also reports his property was damaged as well.
Total loss and damage was approximately $1,500, and police are investigating.
####
A vehicle meets an untimely fate after being reported stolen.
Heather Bemberry (39) of the 400 block of Walter Drive reported to Riley County police just before 3:00 yesterday (Monday) afternoon that her 2005 Dodge Durango had been stolen sometime in the early morning hours that day.
The vehicle was later located in Jackson county by the Jackson County Sheriff's office, and was found to be on fire and was ultimately completely destroyed.
The total loss in this case is $12,000, and police are investigating.