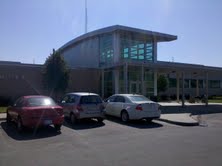 Two St. George residents face significant bonds after being arrested by Riley County Police.
Crystal Lynch (34) was arrested around 11:45 Wednesday afternoon for failing to appear.  With an original misdemeanor charge, her bond was set at $10,000 and she is currently confined.
——
Another arrest occuring the same day, around 2:45 that afternoon, involved  Joshua Foster (20).
Foster faces three felony level charges for drugs-sale/distribution of narcotics, possession of drugs, and criminal possession of a firearm.
His bond was set at $13,000 and he is currently confined in Riley County Jail.
####
A Manhattan resident, was arrested on one felony charge and one misdemeanor charge, with a high bond.
Around 6:45,  Tracy Shane Roberts (44) of rural Manhattan was taken into custody by Riley County Police for theft by deception and making false writing.
Each charge involved a $10,000 bond, leaving Roberts with a total bond of $20,000.
####
A Manhattan man faces a multitude of charges after being involved in a domestic disturbance early yesterday morning.
Riley County police told reporters on Thursday that  Jonathan Watt (30) of the 11000 block of Rimrock Road was taken into custody in the early morning hours after allegedly taking part in a domestic disturbance.
According to the report, Watt allegedly arrived at the residence of two family members in the NorthEast part of Manhattan and struck a Ford Taurus and a Ford truck with his vehicle. He then forcibly entered the home, damaging the door and door frame in the process. He then took various kitchen items from the home.
Police arrived and arrested Watt, charging him with driving under the influence of drugs or alcohol, aggrivated burglary, federal criminal damage to property, and driving on a cancelled license. He was also charged as a habitual offender.
Estimated damage to the home and loss of property is $11,300. Watt's bond was set at $11,000 and he remains confined.
####
A probation violation leads to the arrest of a Manhattan man.
Riley County police told reporters on thursday that  James Norton (27) of the 1100 block of Bertand was arrested just before 5:00 yesterday evening on a warrant out of Riley County for probation violation. The original charge against Norton was robbery.
Bond was set at $5,000 and he remains confined.
####
A local man will not be hitting the golf course anytime soon after equipment was stolen from his vehicle.
Tyler Morrison (21) reported to police that sometime between the 9th and 12th of July, a person unknown to him entered his unsecured vehicle parked at his residence located at the 1900 block of Hunting and removed golf clubs, a golf bag, and various golfing equipment.
Total loss in this case is $3,000 and police are investigating.