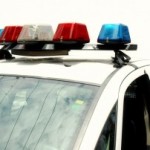 A St. George man who has been arrested on several different occassions, faces two large probation violation charges.
Joshua Foster (21) was arrested around 6 o'clock Monday evening, on two counts of probation violation.  Both charges were $10,000, adding up to a total bond of $20,000.
Foster was arrested in July of last year for drug charges and criminal possession of a firearm, and was also arrested in March of this year for probation violation.
An incident in November of 2011 landed Foster behind bars as well, when he was charged with aggravated battery in connection with a stabbing.
————————-
Riley County Police arrested a Kansas City man after he violated his probation.
Zane Reed (27) was arrested around 6 o'clock Monday evening.
He was charged with probation violation, and his bond was set at $6,000.
————————-
A business off of Tuttle Creek Boulevard reported a burglary on Monday morning.
An employee of Beer Goggles reported to Riley County Police, that the business had been burglarized sometime during the Sunday night-Monday morning time frame.
The suspect reportedly entered the business, and took an undisclosed amount of U.S. currency from the cash register.  This burglary is still currently under investigation.