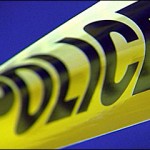 Riley County Police are currently looking for a custom built motorcycle that was taken from it's owner without permission.
Police responded to the 6200 block of Zeandale Road, on Tuesday, where John Struad (27) of Wamego reported that sometime in July, an unknown subject took possession of the motorcycle from a family member's home.
This incident is still under investigation at this time, and no arrests have been made.  The motorcycle is valued at $6,500.
——————
A report for stalking was filed by Riley County Police just after midnight Wednesday.
Officers were told that a 21 year old female had witnessed an unknown black male outside of her bedroom window.  The subject was touching himself inappropriately at the time, however had fled the scene prior to police arrival.
This incident is still under investigation.