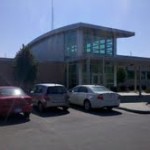 The Riley County Police Department told reporters Monday about a burglary that occurred over the weekend.
Marcus Daniels, 41, of Ogden said several pieces of electronics were taken from his possession.
The items included a flat panel television and several pairs of headphones. Daniels told police the items were secured in a storage unit at the time of the burglary .
Total estimated loss for the items were $1,320.
The case is still under investigation.
####
The Riley County Police Department is investigating a theft that occurred early Sunday.
Curtis Hubbell, 23, of the 900 block of Moro told police several items were taken out of his home while he was inside.
Items taken included an Apple laptop valued at approximately $2,000.
The items were not secured during the time of the burglary.
No arrests have been made at this time.