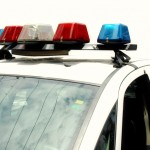 A truck reported stolen out of Clay County was recovered by Riley County Police early Wednesday morning.
Police located the GMC truck in the 1300 block of Laramie Street around three o'clock.  The truck was reported stolen since the first week of this month.
Two subjects were detained and later interviewed by the Clay County Sheriff's Office as part of their investigation.
The total estimated loss and recovery is unkown at this time.
—————–
A Kansas City man is behind bars for failing to appear in court.
Phillip Krites (29) was arrested Tuesday afternoon at two o'clock by Riley County Police Civil Process Officers. Krites faces felony level drug charges and is currently being held on a $15,000 bond.