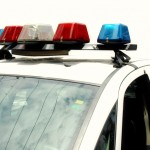 A Manhattan man is being detained at the Riley County Jail at the request of the Immigration and Customs Enforcement (ICE).
Isai Covarrubias-Lunas, 27, was stopped at the 800 block of North Manhattan Avenue for a minor traffic violation Thursday. During the stop, Covarrubias-Lunas was found to not be in possession of a driver's license or liability insurance.
No bond has been set.
####
A Manhattan man is still confined at the Riley County Jail for failure to register.
Denzel Leonard, 20, was arrested Thursday afternoon for failing to register twice through the Kansas Open Records Act as a violent offender.
No bond was set.
####
A warrant in connection to drugs sends a woman to jail Thursday night.
Mary Coker, 24, of Ogden was arrested on a warrant for distribution of methamphetamine and conspiracy to distribute methamphetamine.
Coker is still confined at Riley County Jail with bond set at $10,000.