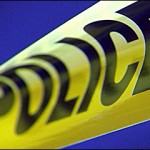 An injury accident KMAN news has been telling you about since Sunday afternoon left a Salina woman in critical condition in Wichita.
Tashayla Newell, 20, was traveling west on Madison Road when she lost control of her 2004 Chevy Impala Sunday afternoon.
The vehicle left the road way and flipped leaving Newell trapped for a short time. Newell was then extracted from the vehicle and was later life-flighted to Wesley Medical Center in Wichita for treatment of her injuries.
Again Newell is listed in critical condition as of Monday morning.
####
A two-vehicle accident Sunday night sends one to Mercy Regional Health Center.
Juestion Mann, 20, of Manhattan was traveling north on Seth Child Road in his 1997 Ford Explorer behind Brianna Walker, 18, of Manhattan who was driving a 2000 Honda Accord.
Walker stopped at the intersection stop light on the Anderson off-ramp when Mann failed to see the red light and collided into the Honda Accord.
Walker was transported to the hospital for complaint of neck pain and was released.
Mann was issued a citation for inattentive driving.
####
A robbery-battery incident was reported to the Riley County Police early Sunday morning.
Police told reporters Monday that a 23-year-old male was walking home alone in the 1400 block of Fairchild when he was approached by several unknown males.
These unknown males battered the victim, leaving him with injuries to his torso and head.
Items taken from the male included financial and identification cards in addition to U.S. currency.
The Riley County Police Department are encouraging those with information about this case to contact them or the Riley County Crime Stoppers.
####
The Riley County Police Department are investigating a theft that took place over the weekend.
The police told reporters Monday morning a black riding lawn mower was taken from Best Western Inn on the 600 block of Poyntz Avenue without the business's consent.
The mower was taken sometime between August 14 and August 16.
Total estimated loss is $1,600.
Police are still investigating this case.